Haneti Nickel Project increases scope following positive targets
Posted on : Thursday , 27th June 2019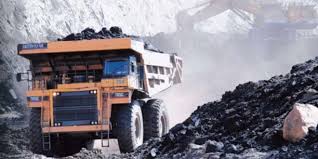 The well known Aim-listed Katoro Gold's 75%-owned Haneti nickel project, in Tanzania, has acknowledged that there may be a large chonolith-type nickel sulphide deposit. The company has included plans to for a fully funded drilling programme at the two key targets, Mihanza Hill and Mwaka Hill, where it hopes to determine the existence of disseminated or massive sulphide mineralisation. This will define a future larger drilling programme, Katoro executive chairperson Louis Coetzee envisions that by using a variety of exploration techniques, the programme will seek to define a future drilling programme.
Being a highly prospective resource,Haneti hosts a high-grade nickel sulphide asset. At Mihanza Hill, the primary target, a high magnetic anomaly was modelled using a three-dimensional inversion modelling technique to gain a full understanding of how the magnetic signature varied with depth. The results derived from this anaylsis showed that there was a considerable "root" to the Mihanza Hill ultramafic outcrop. Technically this points to a large volume of rock that could have positive implications for the differentiation of nickel sulphide rich magmas and provides a large volume of nickel prospective target rock at this location, the company reported.
The main objective of the 2019 exploration work programme will be to ascertain the existence of disseminated or massive sulphide mineralisation at the identified high-priority exploration targets.
Development of Haneti is being advanced in tandem with Katoro's joint venture partner, Power Metal Resources – previously known as African Battery Metals.
Power Metal holds a 25% interest in Haneti and has the right to acquire a further 10% interest from Katoro for £25 000 before May 15, 2020.