Construction of Major 19 Solar-Powered Water Kiosks in Kenya by German Solar Company
Posted on : Tuesday , 12th February 2019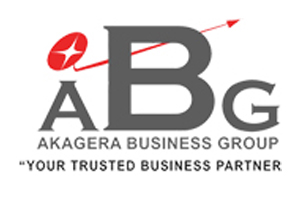 A German solar company, Boreal Light GmbH, is in the process to build 19 water desalination and purification plants this year across Kenyan towns contending with water challenges.The firm, which has earlier installed such plants on Pate Island in the seaside town of Lamu and Kitengela, on the outskirts of Nairobi, is now gazing at other regions with its WaterKiosks powered by solar panels.

The company co-founder and CEO, Hamed Beheshti, said "In 2019, we want to do 19 more projects as impact investment, on top of what we have done so far". The regions which are analyzed include Turkana, Wajir, Kwale, Naivasha and Mombasa.
The solar-powered water kiosks suits dry areas, seaside areas with salty water and urban centers dealing with polluted water. As well as creating jobs among locals, the purified water is hygienic and low-cost at Sh10 per a 20-litre bottle.

"After desalination and purification, we go another step further to mineralizing it," said Hamed
Few days back, the company has launched a desalination plant on Pate Island in Lamu. This project will provide clean drinking water, along with water for drip irrigation on a 2.5-acre farmland of bananas, garlic, cassava, kales and tomatoes.

Also the project water will equally be used at a nearby girls' school, Pate Boarding School, to grow natural food with the help of an agronomist hired by the German company. For this, only organic fertiliser and sprays will be in use.

"Pate Island and the whole of Lamu County are facing salt leakage issues in their boreholes along with bacterial contamination. This water salinity has damaged not only households and businesses but also farmers. We hope this hygienic fresh water project will help relieve this pain," said Dr Dr Beheshti.

The solar plants can be remotely monitored from Berlin, including how solar inverters are functioning, and pumps. The Pate Island project produces 2,500 litres of water per hour. Waste water, which is extremely salty, is to be directed to toilets, killing off bacteria and wiping out stench.
Source : www.energysiren.co.ke