East African focused fund manager, Catalyst Principal Partners, announces the close of its second fund, achieving $155 Million
Posted on : Monday , 26th November 2018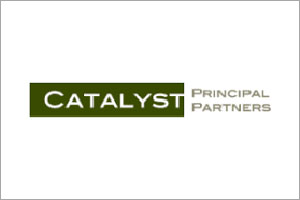 In 2009, the Catalyst Fund raised to $125 million which it invested in 9 companies in Kenya, Tanzania and Ethiopia with diverse interests in manufacturing of consumer goods, pharmaceuticals, industrial agro-processing, logistics and engineering as well as healthcare, technology and financial services.
Whereas, this year the Catalyst Fund II raises US$155 million successor fund for investment in East Africa. The fund will focus on Kenya, Uganda, Tanzania, Ethiopia, Zambia, Rwanda and the Democratic Republic of Congo. With commitments from regional investors increasing by a factor of 50 per cent for Catalyst Fund II, the emergence and mobilization of local capital marks the coming of age of the regional private equity industry.
With over 80 per cent of the international institutional investors in Catalyst Fund II having already been investors in its first fund, Catalyst increased investment commitments from its existing investors by over 30 per cent, while attracting capital from new international and regional investors including local pension funds and family offices.
The United Nations Conference on Trade and Development (UNCTAD) data shows the East African Region accounted for 18 per cent of Africa's Foreign Direct Investment (FDI) in 2017.
"The East African Region is the continent's fastest growing region by GDP, a factor that continues to attract investors," Mr Kavuma (Catalyst CEO) said.
The regional Private Equity subsector has shown tremendous growth over the years, with more firms expressing interest in the development of regional economies.
East African Community and Regional Development Cabinet Secretary Adan Mohamed said that the Kenyan government will continue to undertake reforms aimed at improving the local business environment, while seeking to enter into trade agreements and blocs that expand the market for local companies. Through Catalyst Fund II, Catalyst Principal Partners will seek to grow the footprint and impact of private equity funds across the region.
Source : https://www.exchange.co.tz