Nissan's Latest Auto-Manufacturer to Target Market in Kenya
Posted on : Wednesday , 18th April 2018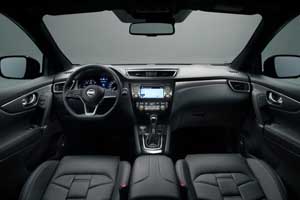 Nissan Motor Co. Ltd. will soon begin assembly-operations in Kenya. This comes as a major boost the local administration which aims to make the country, East Africa's hub for auto-manufacturing activities. A goal that remains very realistic due to Kenya's strategic location in the regions and the dependence of neighboring nations on its economy.
The Japanese giants are only the newest name in a long list of international auto-giants targeting the auto-market in Kenya following the likes of Volkswagen AG, PSA Peugeot and CH Industrial NV who have all announced assembly lines in Kenya over the last 18 months. These local facilities will substantially reduce the cost of manufacturing cars and will better suit the pockets of the local consumers.
These facilities could also have a more global impact by cutting costs to customers in fast-growing economies where automobile ownership stands at a quarter of the global average.
Auto-manufacturing in Africa previously remained limited to South Africa because of the challenge posed by pre-owned car market in Africa, which remains a force.
Jim Dando, Director of Africa operations, Nissan has revealed that the company will work towards assembling pick-up trucks from semi-knocked-down kits or SKDs if the local administration decides to waive 25 percent of the import tax.
Mr. Dando has expressed the company's keen interest to enter the market as soon as possible and establish themselves as a leading SKD manufacturer.