TCPAK - Town and Country Planning Association of Kenya at 21st Buildexpo 2018
Posted on : Thursday , 22nd March 2018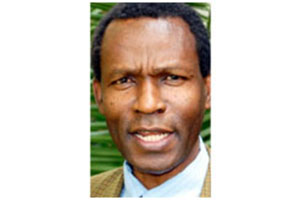 On behalf of the TCPAK (Town and Country Planning Association of Kenya), I am very delighted to invite all of you at the 21st BUILDEXPO Kenya exhibition that will be held from May 3 to 5, 2018 at KICC – Nairobi. This is Kenya's largest annual event devoted to the building and construction industry and provides all the participants a platform to introduce their products, find news partners and suppliers, exchange ideas, discover opportunities, broaden their knowledge and a chance to establish their presence in the Kenyan market.
Kenya is currently witnessing a boom in infrastructure development. Many high-rise apartment projects and International chain of Hotels have begun their work here. The government has earmarked several development projects such as Water Supply Projects, Energy Sector Projects, etc. Kenya is recognized as an enticing new market for International players to expand their network as there are massive investment opportunities here.

TCPAK is a corporate body comprising Town, County and Country Planners and strives to promote sustainable development in the country. The Association in also engaged in several other activities as well such as professional development, education & awareness, protection & conservation of the built environment and also plays a major role in all projects across the country.
Finally, I will like to congratulate the organizers for organizing and promoting the event in Kenya and wishing all the exhibitors and visitors a fruitful and enjoyable time at BUILDEXPO.
Source : http://tcpak.com/