State of the art expressway to be constructed in Kenya, Investment of US$2.9bn
Posted on : Tuesday , 5th December 2017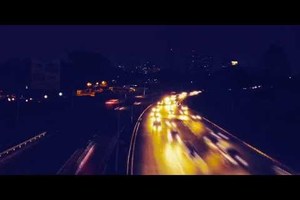 Kenya is planning on constructing a brand new road connecting Mombasa and Nairobi instead of expanding the existing highway. Scrapping the plan to upgrade the current road into an expressway, the government has decided to construct a brand new six-lane expressway that will run alongside the existing road.
In three years, traveling from Mombasa to Nairobi will have at least four major connections. The Train (Standard Gauge Railway (SGR)), which takes about five hours, a flight, that lands at the coastal town in an hour, and then traveling by road, with an option of picking one of 2 roads.
The new expressway will include state-of-the art features including 76 overpasses, 21 underpasses, 189 culverts and 20 interchanges. The aim is to reduce the travel time in between the two cities to 3 and a half hours, plus the the expressway will pass through 22 major towns which include: Emali, Mtito Andei, Voi, Mariakani among others, which is just an added bonus.
The six-lane expressway project is being executed by Bechtel Corporation, the largest construction and civil engineering company in the USA. The expressway will be built under a build, operate and transfer basis, where the contractor can charge toll fees to recover the investment.
The contractor building the controversial expressway can sell it to another private contractor. The new contractor can charge users toll fees to recoup the billions invested in the project.
"Once completed, the expressway will play a critical role in improving Kenya's transportation logistics and trade competitiveness while supporting the spatial and industrial development along the corridor," said the Director General of the Kenya National Highways Authority (Kenha) Engineer Peter Mundinia.
Available estimates show that the project cost is US$2.9bn, excluding the cost of buying the land. Furthermore, the expressway project also includes the highway capacity through construction of the greater Nairobi-Southern Bypass which has been planned for several years, thereby contributing to decongestion of the fast-growing Nairobi Metropolitan Area.