The Heart Foundation Lake Chapter to Improve Health Sector
Posted on : Wednesday , 11th October 2017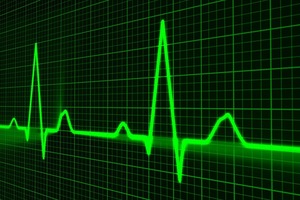 The Heart Foundation Lake Chapter is a new initiative begun by the Buganda Medical Centre (BMC) to raise funds for the training of cardiologists.
There has been a rise in the number of heart-related diseases in the Lake Zone area and very few capable cardiologists to handle the issue.
An astounding 700 people were screened and confirmed to have heart complications during a recent campaign on World Heart Day.
Dr. Abel Makubi, the BMC Director also said that the Lake Zone Area is only staffed with one cardiothoracic surgeon and two cardiologists in the Heart Institute of the BMC's facility.
He continued saying that the basket fund initiative was started with the hope to assist the government in improving the condition of the health sector. The fund will be used by the government to provide the requisite training to medical
professionals and also purchase medical requirements for hospitals and clinics.
Head of Cardiothoracic Surgery at BMC, Prof. William Mahalu also expressed a hope that the funds generated from the basket would help fund a new heart facility in the Lake Zone area.
Prof Mahalu also said that since 2007, 352 patients have undergone open heart surgery and 176 have undergone minor heart surgeries.
Prof Mahalu also stated that the root cause of these issues stems from an unhealthy lifestyle consisting of high-calorie food
and minimal exercise. He also advised people in their forties to undergo regular screening as a precautionary measure.
Another Cardiologist from the BMC, Ms. Glory Joseph was quoted stating: "More than 700 children aged between 0 and 15 years, who were screened for heart diseases at BMC this year, 300 were diagnosed with different heart defects that required major heart surgeries."
Source : Business News Africa