Bugamdo Medical Receive Viamo Ultrasound from Toshiba Medical
Posted on : Tuesday , 10th October 2017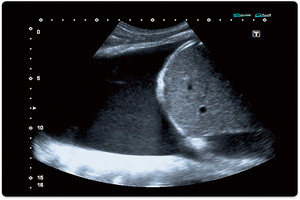 Toshiba Medical has donated a Viamo Portable Ultrasound System to the Bugando Medical Centre to help with surgeries at the clinic.
The Bugando Medical Centre treats an estimated 13 million people. Surgeries are conducted on children with anorectic malformations and Viamo will be used to image their spinal cords and urinary tracts. The hospital's staff also attended training sessions to perform exams on patients with facing similar problems.
Dr. Steven J. Kraus, division chief of fluoroscopy and staff pediatric radiologist in the department of radiology at Cincinnati Children's, has spoken of his excitement for the mission that lies ahead in Tanzania, with education and provision of resources set to be prime objectives.
He also expressed his gratitude for receiving the Viamo Portable Ultrasound System, which is very hard to find in these regions. This makes it difficult to perform routine imaging for different conditions like anorectic malformations, which occur once in 5,000 live births.
Toshiba medical received permission from the FDA for the Viamo Ultrasound back in February 2010. The new system introduced advanced radiology capabilities that were never before available in older versions of the device.
This newest mission will only be the second Cincinnati Children's mission in Tanzania. The last of which took place in May 2016. Cincinnati Children's will commence with their second in the East African Country with the new Viamo Ultrasound.
For this mission, Cincinnati Children's has come together with "Mending Children", a non-profit that helps provide surgical care for children from all around the globe. Through the organization, thousands of children have received corrective surgeries for congenital heart defects, orthopedic abnormalities, severe scoliosis, colorectal anomalies and significant cranial facial deformities.
Source : Business News Africa