Transport Sector Critical to EDPRS 2 Strategy
Posted on : Tuesday , 10th October 2017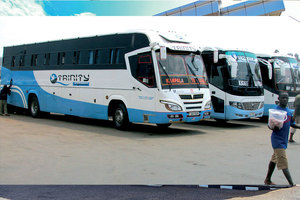 The Transportation Sector is set to play a pivotal role under the Economic Development Poverty Reduction Strategy 2, in achieving the goal of increasing international as well as domestic interconnections, boosting the national economy in the process.
The Rwandan Government identifies the transport sector as a key area to foster the growth and development of the nation. Quality and reliability will be critical to minimizing transport expenses and making Rwanda an attractive proposition to investors at home and abroad.
The Rwanda Transport and Development Agency (RTDA) undertook a number of projects between 2010 and 2017, vastly improving domestic interconnectivity, while also improving external links to the central and northern corridors.
The key areas targeted for growth in the transport sector will be national roads focusing mainly on up gradation, rehabilitation, paved and unpaved maintenance, inland development and safety. Cross-border trade facilitation and regulatory frameworks will also be prioritized.
Road upgrades are expected to cause an increase in riding quality which, will in-turn lead to bettered domestic interconnectivity, external links to Central and Northern Corridors and even commercial poles. Maintenance road projects, rehabilitation, and different construction were also implemented.
Source : Business News Africa