LightExpo Tanzania brings together domestic and international players in the light industry.
Posted on : Tuesday , 13th June 2017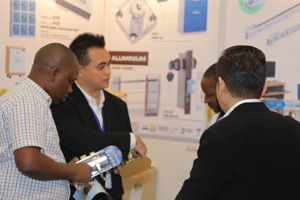 According to the Ministry of Energy and Minerals only 36% of the national population in Tanzania is connected to the grid. While this number is up from 10% in 2010 – access is largely limited to major towns. In rural areas only 11% of the population is connected to the grid. Given the large geographical size of the country and the dispersed population, off-grid energy is well positioned to play an important role in reaching the rural population and funnel an area where industry experts from all over the world can invest and diversify.
Tanzania is well positioned to meet this clear space for off-grid energy solutions. It has shown a steady economic growth rate of 6.8% between 2010 and 2015 (according to the National Bureau of Statistics), and government policy has been supportive of Off-Grid energy in general – and in particular of pico solar in rural areas. Furthermore, a revived agricultural export sector (tea, cof
Light Manufacturing Association in Tanzania argues that "for Tanzania to remain one of the fastest growing economies in Sub-Saharan Africa, it has to make progress in the structural transformation that can lift workers from low-productivity agriculture and the informal sector to higher productivity activities. These initiatives would complement progress on broader investment reforms by increasing the share of industry in regional output and raising the market share of domestically produced goods in rapidly growing local markets for light manufactures fee, and cashews) is increasing rural incomes and the ability to pay for off-grid energy" the progress towards the same is at its peak which opens up a whole new spectrum for investors to come and invest.
In this context, Tanzanias LightExpo Exhibition 2017 will kick off its 03rd edition on August 10-12, 2017 at The Mlimani Conference Center with participation from over 15 countries including Egypt, China, Yemen, Kenya, India and United Arab Emirates.
It is supported by East African Chamber of Commerce Industry and Agriculture. The event's strategic partners are Tanzania Private Sector Foundation, Emirates, Confederation of Tanzania Industries, National Housing Corporation.
The Event will consist of over 80 Exhibitors who will showcase their latest wares to thousands of trade buyers and decision makers from throughout the Middle East, Africa, and further afield, with the biggest aftermarket brands on-board, spread over 15 product categories, LED Application, Wires and Cables, Display Technologies, Lighting Equipment and Accessories to name a few.
With more than 80 exhibitors combined, LED Application and Lighting Equipment and Accessories comprise the largest portion of LightExpo Tanzania, and features global stalwarts such as Teksan- Kazakhstan, Sunlar Solar- Kenya, HDS- China to name a few.
Nitin Parekh Sales Director - Kobian Gulf, U.A.E had something to say about last years LightExpo "It's good overall, we were able to meet lighting consultants from all over, we could also interact with the channel partners. LIGHTEXPO has helped us in showcasing our company."
Olena Zackova Export Sales Manager - Vyrtych A.S- Czech Republic said "It is a great place for enhancing the visibility of lighting brands and of showcasing new products, finding new leads and new clients. There has been a good diversity of clients including architects and private developers. It has helped us have a good interaction with many people"
LightExpo Tanzania brings together domestic and international players in the light industry with East African commercial and industrial power users to explore grid-tied and off-grid commercially viable opportunities. Serving as forum to connect local developers with international partners and investors the conference aims to create well capitalized and experienced partnerships who can deliver high quality in a timely manner to the East African region.
Connect with the right people for your company; this is just a beginning of greater opportunities. There is no better place to be for getting market players, decision makers and investors in one room, especially in this region that has huge potential.
LightExpo Tanzania will continue to deliver growth to your business and to East Africa for years to come. It will be a combination of attendees, speakers, exhibitors and hours of networking. So you can mark your calendars, as the 03rd LightExpo 2017 Tanzania awaits.
Do not miss out on this unrivalled opportunity to network within industry peers and discuss and define the future of the East African Light industry, be there to be part of the change.