Ethiopia: Roads Authority Awards Construction Contracts Worth $350 Million
Posted on : Thursday , 16th March 2017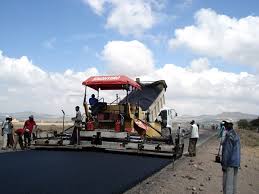 The Ethiopian Roads Authority (ERA) awarded Monday a 7.9-billion Birr road construction and maintenance projects to six local and foreign contractors.
The projects with 468 kilometers of length combined would generate over 3,500 jobs.
ERA Director-General Araya Girmay and the managers of the construction companies signed the contracts.
The projects include the Cheko-Yergachefe road project which is part of the Addis- Nairobi-Mombasa corridor that helps Ethiopia's to access Lamu Port.
"Besides enhancing the Ethio-Kenya transport and trade exchanges, the Cheko-Yergachefe road project is part of the 10,228-kilometer Cairo-Cape Town Trans-African Highway Network and has a big role in speeding up Ethiopia's economic integration with countries in the eastern and southern African regions," Araya stated.
The director general exhorted the contractors to comply with contractual terms and complete the projects with the required quality and without delays.
The contractors for their parts pledged to carry out the projects with the desired quality and within contractual period.
The projects were granted to Sunshine PLC, Gemeshu Beyene Construction PLC, Wu Yi Co. Ltd, China Communications Construction Company (CCCC) and CGCOC Group as well as China Railway No.3.