East Africa: Fuel to Cost More as Crude Prices go up
Posted on : Saturday , 21st January 2017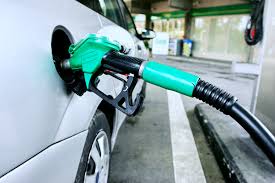 Consumers in East Africa will pay more for refined petroleum products, as global crude oil prices rise.
Ecobank Research, an arm of Ecobank Group, said crude oil prices on the international market have rebounded upwards from $50 a barrel, following a decision by members of the Organisation of Petroleum Exporting Countries (OPEC) and other producers in early December 2016, to cut output by 1.8 million barrels per day.
The decision became effective on January 1.
"We expect the ripple effect to extend to refined products and therefore anticipate an increase in pump prices in coming months," said Ecobank Research.
The impact will be felt in all key sectors in Kenya, Uganda, Tanzania, Rwanda, Burundi and South Sudan. The region is a net importer of petroleum products, relying on the Middle East and India.
Market share
Crude oil prices slumped from over $100 a barrel in July 2014 after cartels and other producers increased output in a fight for market share. The cost of crude declined to less than $30 in January 2016 before rising to an average of $45 during the year, reaching about $48.03 in November.
Hydrocarbons lead consultant Robert Shisoka said that consumers in East Africa will bear the brunt of the crude oil price rise among cost build up factors that determine the economy's performance by directly affecting the manufacturing sector and services like transport.
Build up factors include the local currency exchange rate to the dollar, international prices of refined fuel, the cost of sea transport, taxation, cost of transport and distribution inland and wholesale and retail margins.
In East Africa, the price changes depending on the distance from Mombasa and Dar es Salaam ports in Kenya and Tanzania respectively. Tanzania's Tanga port is another entry point for oil product imports.
Kenya's crude oil refinery in Mombasa last produced petroleum products in September 2013. The retail cost of petrol in Nairobi is expected to cross the $1 mark from February.
Petroleum Institute of East Africa said there is a time lag of 30 to 40 days from the date a company is awarded a tender to import fuel on behalf of other marketers in Kenya to actual delivery of the cargo at the Mombasa port.
"The impact of changes in the global market is not felt immediately because of the time lag and method of computing costs," said the institute's chairman Powell Maimba.
On December 14, 2016 Kenya's Energy Regulatory Commission reduced the cost of petrol in Nairobi by $0.01 to $0.92 per litre, while diesel rose by $0.05 to $0.85. Kerosene used for cooking and lighting went up by a maximum of $0.01 to $0.62 a litre.
In Tanzania, Energy and Water Utilities Regulatory Authority director general Felix Ngalamosi said wholesale prices of diesel and kerosene declined by $0.03 and $0.02 a litre respectively "due to changes in the prices of petroleum products in the world market."
Retail price of petrol in December increased by $0.01, diesel $0.04 and kerosene $0.03 to trade at $0.86, $0.82 and $0.74 respectively.