Ethiopia: $40 Million Cement Project Replaces Fuel Oil With Coal
Posted on : Monday , 16th January 2017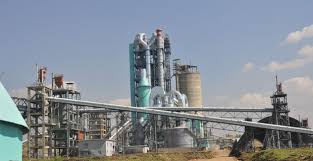 The replacement move is to cut cost and increase production.
The 39.2 million USD worth Mugher cement project which replaced previous High Fuel Oil energy source with Coal has seen completion and entered production phase.
Speaking at the inaugural event, Public Enterprises State Minister Beyene Gebremeskel lauded enterprise's unrivaled effort in equipping itself with state-of-the-art technology to enable its employees and customers benefit the most out of it.
The minister also brought to attention enterprise's layers of contribution including in construction, community participation and sports activities.
Indicating the role of Mugher in the construction works over the past half a century, Enterprise Director General Fekadu Deme said the enterprise goal is to increase production with a reduced cost. "The daily production hits 5,000 tonnes a day."
"The replacement was crucial to increase quality, reduce production delay and supply energy on a regular basis," he added.
Apart from this, the new energy source significantly cuts the exaggerated cost for heavy fuel oil, according to Project Manager Engineer Mehari Alemu.
Two coal mine systems were installed each with a capacity to crush 30, 000 tonnes of clinker per hour. "Currently the enterprise uses imported energy resource, and substitution will be made with local coal soon".
Managing Director of China National Building Material ( CNBM ) , a company which carried out the construction, Zhang Liao said the design and construction process was made properly.
It was in 1957 EC that the then Addis Ababa Cement Factory, current Mugher cement enterprise, began producing cement to support country's construction sector. Currently the enterprise has created 1,500 jobs and is supplying cement for flag-ship projects.