Rwanda: Energy Regulator to Connect Low Income Consumers on Credit
Posted on : Friday , 13th January 2017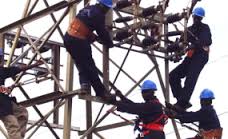 The Government has devised a new plan that will see low income earners who already have cashpower meters but are unable to pay the subscription fee get access to electricity.
The Managing Director of the Energy Utility Corporation Limited (EUCL), Eng. Jean-Claude Kalisa, said recently that the agency was already in the process of entering this category of potential subscribers into their system and promised that it should be complete by the end of January.
"The good news is that by the end of the month, we are entering some people in our system, who already have cashpower meters but are unable to purchase power. Initially, these were allowed to pay the Rfw56,000 subscription fee in installments of Rwf15,000; however, we found out that it is difficult for some of them to even afford those installments," he said.
To achieve this, Eng. Kalisa said that for each transaction that the intended category makes in terms of purchasing electricity, EUCL will be withholding 50 per cent, which will be going straight to paying for the cashpower meter.
"This category of people makes between 5 and 7 per cent of our total number of consumers who stand at about 600,000.What we are now going to do is that we will be taking 50 per cent of the amount that they pay to buy electricity units and slowly help them to achieve their goal to finish paying off the subscription amount," he said.
EUCL Director for Commercial Services Wilson Karegeya said they were still dealing with an issue of freelance technicians who were being used to illegally fix electricity problems.
"In every society, there are such people but we continue to call upon our subscribers to bring their questions or problems to us instead of dealing with unlicensed technicians, some who even masquerade as our staff," he said.
Karegeya said anyone who charges locals for a service should be reported immediately since the agency fixes electricity problems free of charge as this is one of its primary obligations.