Nigeria: Camac Buoyant At Local Oil Prospects
Posted on : Wednesday , 1st October 2014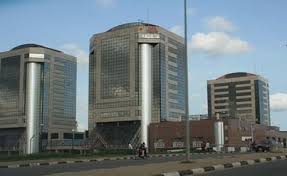 Lagos — CAMAC Energy, the United States firm, announced an updated independent assessment of the company's prospective resources for four offshore Nigeria prospects has increased the company's unrisked P50 recoverable resources from 537 million barrels of oil (MMbbl) to 2 377 MMbbl.
The prospects are located within Oil Mining Leases (OMLs) 120 and 121.
Kase Lawal, Chairman and Chief Executive Officer of CAMAC said the increase in P50 resources on these four prospects, and what that represented in terms of the potential of the deepwater Nigerian assets, was monumental.
These results had been achieved through a combination of both the focused efforts of the skilled geoscientists on our team who, bring tremendous local knowledge of the basin and who have played key roles in the discovery of other giant fields within the vicinity of OMLs 120 and 121; and the application of superior techniques that have led to successful discoveries in the Nigerian deepwater by other operators, he added.
"The team has spent considerable time developing the regional framework, utilizing the latest in geoscience and enhanced quantitative interpretation techniques, to define these four high-impact prospects with combined unrisked recoverable P50 resources of almost three billion boe.
"This is a near fivefold increase from our previous assessment of these prospects. Moving forward, we believe these resources, coupled with substantial near-term increases in production, will deliver significant value for our shareholders," said Lawal.
According to the official, the drilling locations have been identified on each of the four prospects, and technical work is continuing to allow for the first exploration well to be drilled in the first half of 2015.
The wells will target the Miocene formation, which has been successfully demonstrated to be a prolific oil producing layer in deepwater Nigeria.
The exploration drilling program will be carried out utilizing either the drillship Energy Searcher, which is currently under contract drilling the Oyo-7 and Oyo-8 development wells, or a second rig to be contracted.
The exploration program will be funded with future cash flows from the Oyo-7 and Oyo-8 development wells, cash on hand, and available credit facilities.