Tanzania eyes industrialised economy to increase development
Posted on : Monday , 29th September 2014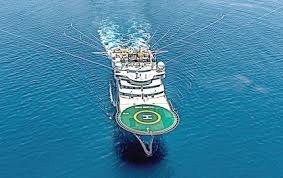 The model of the economy envisioned by the National Development Vision will be led by modernised and highly productive agricultural activities which are effectively integrated and supported by industrial and service activities in the rural and urban areas.
The Vision 2025 aims at achieving a high quality livelihood for Tanzanians people, attain good governance through the rule of law and develop a strong and competitive economy.
"Tanzania will then be a country characterised by high quality livelihood …a competitive semi-industrialised economy capable of producing growth and shared benefits," President Jakaya Kikwete said in his keynote address at the U.S. Agency for International Development (USAID) Frontiers in Development Conference in Washington U.S. last week.
The Forum brought together some of the brightest minds and boldest leaders on ending extreme poverty, and laid the groundwork for a broad coalition of partners committed to the goal.
The Frontiers in Development Forum is a major development event involving global leaders and engaging participants over two days of discussions, high-profile talks, and interactive panels on critical development issues. "We shall aim at creating jobs by promoting industrial sub-sectors with high potentials for employment creation …," President Kikwete said.
Tanzania is set to become a major producer and exporter of natural gas over the next decade following significant offshore discoveries of natural gas resources made over the last two-to-three years in Lindi and Mtwara regions.
Estimates of discoveries indicate recoverable offshore gas resources of at least 50.5 trillion cubic feet by latest figures potentially sufficient for a four-train Liquid Natural Gas plant.
It is expected gas production will start in the 2020s. Major global oil and gas companies including Norway's largest energy company Statoil, U.K.-based BG Group, and Exxon Mobil are planning to build the first liquefied natural gas plant in the East African nation to export natural gas.
Tanzania is already one of sub-Saharan Africa's most rapidly growing economies, and with seven per cent growth rate for 2013, up from 6.9 per cent in 2012, the country is currently the fastest growing economy in the East African Community region.
The strong growth is projected to reach 7.2 per cent this year and continue to grow at an annual average rate of 7.7 per cent in the medium term. The economy expanded 7.40 per cent in the first quarter of 2014 over the same quarter of the previous year.
Source : www.in2eastafrica.net