British Firm Wins Africa Oil's Seismic Survey Tender
Posted on : Monday , 29th September 2014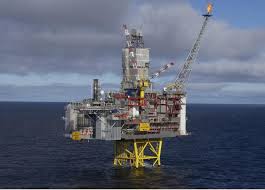 A UK registered company, IMC Geophysics Limited, has won the tender put up by Africa Oil to hire a company that will conduct seismic survey in the Ethiopian rift valley near Arba Minch town.
The Canadian oil company, Africa Oil, is under preparation to collect seismic data from the new oil exploration block in southern Ethiopia, around Arba Minch.
Africa Oil acquired the new oil exploration block (Rift Basin block) in southern Ethiopia in February 2013 from the Ethiopian Ministry of Mines. The block is a large area covering 42,000 sq.km of land in the Great East Africa Rift Valley. The Rift Basin block is a new oil exploration frontier in Ethiopia. Neither a seismic survey was shot nor an exploration well was drilled in the area.
Reliable sources at Africa Oil told The Reporter that the company has already awarded the tender to IMC. IMC is expected to shoot a 2D seismic survey in the concession end of this year. Sources said five international companies specialized in conducting seismic surveys submitted their technical and financial proposals to Africa Oil last May. According to sources, after evaluating the proposals Africa Oil selected IMC. European and Chinese companies were bidding to win the contract.
IMC is a UK company based in Derbyshire that conducts geophysical studies. IMC is not new to the Ethiopian oil exploration industry. Hired by the Malaysian oil and gas giant, Petronas, in 2009-2010 it conducted seismic survey in the Ogaden basin.
Africa Oil has already found a partner that works with it in the Rift Basin block. Last March, Africa Oil completed a farm-out transaction with a US oil company, Marathon Oil, whereby Marathon acquired a 50 percent interest in the Rift Basin Area leaving the company with a 50 percent working interest. In accordance with the farm-out agreement, Marathon was obligated to pay the company USD 3 million in consideration of past exploration expenditures, and has agreed to fund the company's working interest share of future joint venture expenditures to a maximum of USD 15 million.
Africa Oil, the Vancouver based company, has been prospecting for oil in the Ogaden and in South Omo basins. A senior official at the Ministry of Mines said that Africa Oil, in collaboration with Tullow Oil and New Age, is undertaking encouraging oil exploration activities. The official said Africa Oil has a rich experience in exploring and extracting oil in African countries.
The company has three projects in Ethiopia consisting of blocks 7 & 8 in the Ogaden Basin of eastern Ethiopia, the Adigala Block close to the border with Somalia and Djibouti and the South Omo Block which lies in the Omo Rift Valley of south-western Ethiopia. Recently, the company announced that it will pull out from Blocks 7 and 8.
Africa Oil is also under preparation to shoot seismic survey in the Adigala block with its partners-New Age and Genel Energy. Both New Age and Genel Energy are British oil companies.
Africa Oil Corp. is a Canadian oil and gas company with assets in Kenya and Ethiopia as well as Puntland (Somalia) through its 45 percent equity interest in Horn Petroleum Corporation. Africa Oil's East African holdings are within a world-class exploration play fairway with a total gross land package in this prolific region in excess of 215,000 sq.km.