Ebonyi to build $1.14b independent power plant
Posted on : Friday , 5th September 2014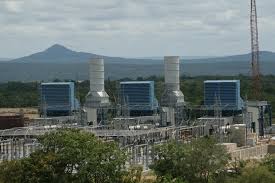 TransGlobe Energy has announced the discovery of a Lower Nukhul oil discovery at NWG 3, a gas/condensate test at North Dabaa 2, and has been awarded a new concession in Egypt's Western DesertThe oilwell at Lower Nakhul was drilled to a total depth of 1,633 metres and encountered 12.8 metres of net oil pay in the prolific Lower Nukhul formation based on well logs and oil recovered on wireline samples.
The Lower Nukhul sandstone encountered in NWG 3 has similar permeability and porosity to the main Arta/East Arta wells which produced in excess of 1,000 bpd, unstimulated. TransGlobe Energy now plans to expedite appraisal drilling to better define the discovery.
The company said that a new 3D seismic data is currently being acquired on these lands and will be available in early 2015 for mapping. The drilling rig has currently been moved to the fourth well in the programme and is drilling NWG 4, targeting a Nukhul pool south of the Arta field in the North African country.
A second drilling rig has finished drilling a successful multi-zone oil well at Hana West on the West Gharib concession. The rig has moved to the North West Gharib concession and is expected to commence drilling NWG 10 mid-September 2014 following scheduled rig maintenance.
According to TransGlobe Energy, NWG 10 is targeting an internally estimated undiscovered prospective resource of 33mn barrels (un-risked) on a deterministic basis with an estimated geologic chance of success of 15 per cent. The primary targets are the Markha/Rudeis sands similar to the Hana/Hana West and West Bakr K & M fields, approximately 10km north and west of NWG 10. Results from the 2,530 metres exploration well are expected in October.
In addition, the company also commenced seismic acquisition in NWG concession in late August. The NWG 3D, which is expected to be completed in 2014, is approximately 512 sq km and will cover the north/west portion of the concession including a potential northern extension of the NWG 3 discovery. The NWG 3-D is the first portion of a larger US$36mn seismic programme (1,000 sq km of 3D and 300km of 2D in the Eastern Desert and 400 sq km of 3D in South Ghazalat). The total programme is targeting a Q2 2015 completion.
The third drilling rig will continue to drill development wells on the West Bakr concession into 2015.
TransGlobe Energy added that the North Dabaa 2X well that was drilled to a total depth of 4,339 metres has been declared a Jurassic gas condensate well. Based on open hole well logs and samples, the well encountered around 41.4 metres of gross interval in the Khatatba/Upper Safa formation with an estimated 11 metres of net pay.
The formation was completed and flow tested using the drilling rig for a total duration of 64.5 hours. During this period, approximately 1.4mn cu/m of gas and 1,456 barrels of 57° API condensate were recovered on choke sizes varying from 24/64" to 64/64" and corresponding wellhead drawdowns of nine per cent to 69 per cent. This represents average rates during the entire flow test of 529,525 cu/m of gas per day and 542 bpd of condensate. The test results, however, should be considered as preliminary, the company said. The well is currently shut-in for an extended build-up period.
Egyptian General Petroleum Corporation (EGPC) also announced that TransGlobe Energy was the successful bidder on the North West (NW) Sitra concession in the 2014 EGPC bid round which closed on 7 July 7 2014. The ratification approval process of the new concession is likely to be completed by late 2014.
The 1,946 sq km NW Sitra concession is located in the Western Desert to the west of the company's South Ghazalat concession in the prolific Abu Gharadig Basin.
TransGlobe Energy plans to acquire a minimum of 300 sq km of 3D seismic and drill two exploration wells in the first exploration phase.
The concession will have a seven-year exploration term, which will commence when it has been passed by the Egyptian government.
Source : energymixreport.com