Solar computer is a product of Africa
Posted on : Tuesday , 29th July 2014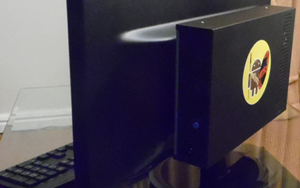 CAPSULE Technologies, a Cape Town-based technology firm, has designed Africa's first solar-powered desktop computer running on Android.

Recognised as a World Design Capital project, the device, called the IMPI Mk1, is highly energy-efficient and can operate on 20W, compared with other desktop computers which can burn an average of 200W to 400W.

Capsule Technologies founder Megan Verkuil said on Friday the computer was built in response to Africa's energy crisis.

The computer can be plugged into a solar panel, has WiFi capability, a 500GB hard drive and up to 4GB of RAM (random-access memory). It retails for R3,300.

Ms Verkuil said the company had chosen to use Android as the operating system because "it is less intimidating since most young people in Africa are using Android-powered smartphones".

The computer also uses open-source applications, meaning it is cheap to run.

Ms Verkuil said that even though the computer was not "aesthetically pleasing", it was durable and able to withstand the dusty African terrain. "It is an African computer and is targeted at communities that don't have power."

Capsule Technologies is only five months old and has 10 staff members focusing on research and development. The company hopes to expand into Africa, and is in talks about taking its product to other countries on the continent.

Ms Verkuil said the company was committed to creating more jobs, and would be hiring more people in the coming months.

Information and communications technology (ICT) is one of the Western Cape's priority sectors, employing 30,000 people in the province and contributing R3bn to gross domestic product.

The province has long been regarded as an attractive destination for information technology companies and start-ups. This has been attributed to the provincial government's support for entrepreneurial activity. Last year, the provincial government announced that more than R50m would be allocated to developing the ICT industry during the next three years. The provincial government also believes that its broadband access plan will boost the growth of ICT companies.

In her state of the province address last month, Western Cape Premier Helen Zille said that the province would spend more than R14.5bn on maintenance, and new and replacement infrastructure, over the next three years and would prioritise access to broadband.

Western Cape economic opportunities MEC Alan Winde on Friday visited Capsule Technologies to congratulate the company.

Mr Winde commended the company for its contribution to the local ICT sector. He said Capsule Technologies was an "excellent advertisement" for technological innovation in the province.

"This is an example of the talented entrepreneurs in the Western Cape … their invention is playing a role positioning the Western Cape as the continent's innovation hub," Mr Winde said.

"It also demonstrates unique solutions for African challenges."