Two Kenyan firms win US$2bn Lamu coal plant project bid
Posted on : Wednesday , 3rd September 2014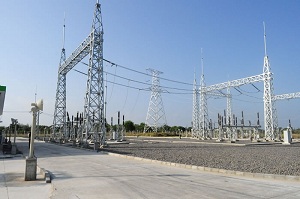 Two local firms, Gulf Energy Limited and Centum Investment Company Limited, have successfully won the bid for construction of the Lamu coal plant. The power plant is going to be constructed at a cost of US$2bn in Mombasa, Kenya. US$500m to be used in construction will be provided by equity fund, and the balance will be funded through debt.
Once complete, the plant is expected to add up to 960MW of electricity to Kenya's national grid. The move for undertaking the Lamu coal plant project is directed at reducing the country's reliance on diesel generated electricity, which has in the past elevated the cost of electricity. This will be the largest single power generating plant in East, Central and Southern Africa, with the exception of South Africa case.
Gulf energy and Centum consortium won the bid for the Lamu coal plant project against 26 other bidders who were contesting for the contract. The award for the tenders to two Kenyan firms is a bold move for the country, as it seeks to create jobs for its citizens. Successful completion of the project would mean that local firms can do just a better job as big multinationals if given the chance.
Among other bidders in the Lamu coal plant project were Shanghai Electric Company. Others were Avic International, Cistenique, and HCIG Energy Investments Company, which had planned to work with Liketh Investments Company, Gulf and Centum consortium.
The finalist bidders underwent a rigorous technical and financial evaluation by an independent Technical Evaluation Committee. The coal plant project is part of the government's target to generate 5000MW of electricity in the country by 2017.
Source : constructionreviewonline.com