World Bank to Invest in Energy Projects in 6 African countries
Posted on : Thursday , 21st August 2014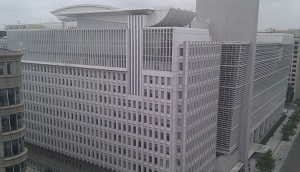 The World Bank Group has committed 5 billion dollars in new technical and financial support for energy projects in six African countries; Kenya, Ethiopia, Ghana, Liberia, Nigeria and Tanzania.
Some of these have vast amounts of untapped geothermal resources that could greatly benefit from this funds.
World Bank Group President, Dr. Jim Yong Kim, said the new financial commitment was urgently needed to generate more electricity for the people of Africa.
The World Bank president also said that this would generate electricity for the people of Africa , 600 million of whom have no access to electricity, despite the fact that Africa possesses some of the world's largest hydropower, geothermal, wind and solar potential, as well as significant oil and natural gas reserves.
The announcement was made on the second day of the 1st US-Africa Summit which is being held in Washington D.C.
"The U.S. Government and the World Bank Group are working now on specific tasks and milestones which could help to achieve one quarter of power Africa's goal of generating 10,000 megawatts of new power in Sub Saharan Africa," Kim said.
Africa has vast hydropower potential but uses just 8 percent of this untapped water force.In comparison, Western Europe uses 85 percent of its available hydropower potential, which has contributed to their economic development and industrialization.
"Like Europe and the rest of the world, Africa deserves the same opportunity to exploit this green source of power to improve the lives and economic prospects of its people," said the World Bank's Vice President for Africa, Makhtar Diop.
Source : www.thinkgeoenergy.com