Sudan: Energy Committee to Review Electricity Tariff
Posted on : Monday , 10th August 2015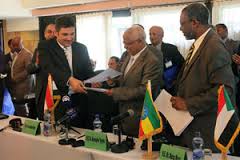 Khartoum — The Chairwoman of the National Assembly Energy Committee, Committee, Dr. Hatat Ahmed Al-Mahi made it clear that the committee intends to conduct a comprehensive review of studies concerning electricity tariff in the coming period.
She told SUNA, Wednesday that the revision comes in the context of the Committee's concerns relating to revision of all previous studies in this connection.
She stressed that no circle was authorized to add any new fees without consulting the Council for approval.