Tanzania: New Geothermal Firm Established
Posted on : Tuesday , 19th August 2014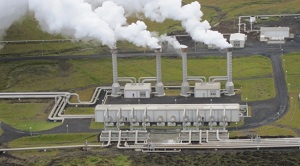 BLESSED with the potential to generate over 4,000 megawatts of electricity from geothermal sources, the government has formed a company to steer the country into effectively and beneficially tapping it.
Operating as a subsidiary of Tanzania Electric Supply Company (Tanesco), the Tanzania Geothermal Development Company started operations in July this year, according to the Energy and Minerals Minister, Professor Sospeter Muhongo.
"We have huge potential in geothermal since Tanzania has the largest share of the East Africa's Rift Valley system. I should admit that we have delayed to make use of this opportunity," Prof Muhongo has told the 'Daily News' in an interview.
Tanzania has the largest part of both the Eastern and Western Arm of the East African Rift Valley system, which experts say is very suitable for producing geothermal energy.
Prof Muhongo expressed optimism that the country would start generating electricity from the new but cheap source of energy within the next two years.
"The company started in July by exploring sites where production can start but Lake Ngozi in Mbeya has so far identified as a suitable to start generation.
"However, generation through geothermal unlike other sources is done in phases so we should not expect to have the 4,000 plus megawatts overnight," the minister explained. Prof Muhongo said the government was cooperating with other countries to get experience of how to go about the new source.
The countries include Germany, United States, Italy and Japan. Geothermal is listed number six on Prof Muhongo's option for electricity generation which he describes as 'energy mix' or 'matrix.'
Natural gas, coal and hydro are the best three choices that the government would make use of in generating power in the long run as the country aims to generate 3,000MW from the current 1,500MW in two years time.
Prof Muhongo mentioned other sources as renewable energy (solar), waves and tides as well as bio-energies (bio-mass and bio-gas).
With gas reserves currently totaling 50.5 trillion cubic feet, Prof Muhongo maintained that the government would not rely on the source but also consider other resources that the country is endowed with.
He said attainment of middle- income economy by 2025 as stipulated in the Vision 2025 will become a reality, if among others, the country is able to generate between 10,000 and 15,000MW by that year.