Uganda car dealers peg prices to US dollar as shilling woes continue
Posted on : Saturday , 25th July 2015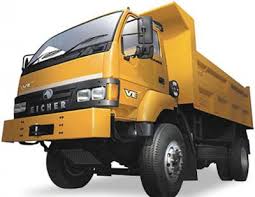 Big car dealerships like CMC Motors, Toyota Uganda, Nissan, Spear Motors and Tata all peg their rates to the dollar.
Mark Kass, the CMC Motors chief executive officer, said this week the decision to quote car prices in dollars was influenced by the high depreciation rate of regional currencies.
"East Africa's currencies are depreciating at around two and half per cent every 10 years. For this reason, all our (CMC Motors) products will be priced in dollars, we have no alternative but to do that," Kass said on Wednesday in Kampala.
The Uganda shilling has depreciated by more than 27 per cent this year, opening the week at Sh3,134, before falling to Sh3,314.87 by close of yesterday against the dollar.
Toyota Uganda national sales and marketing manager, Baisama Awori, said their pricing is pegged to the dollar, but explained the decision was taken before the shilling's troubles.
Kass also expressed worry over the increasing lending rates in the country, predicting that businesses are likely to suffer significant losses. Interest rates have risen to a market average of 24 per cent after the country's central bank increased its key lending rate from 13 per cent to 14.5 per cent.
"Interest rates are rising monthly. We plan to reduce our borrowing and increase our equity participation instead.
With the dollar hovering over the 20 per cent mark, borrowing is bound to stifle business growth," he said.
The Ugandan market continues to be jittery on the back of declining market fundamentals, including rising inflationary pressures, depreciating currency and rising interest rates.
Spear Motors' public relations officer, Noelina Nakiguli, said charging in foreign currency is "something we have been doing, especially on vehicles imported from the US".
"For others, like Mercedes Benz, which are imported from Europe, we charge in euros."
Agencies
Source : IN 2 EAST AFRICA