Africa: Technology, innovation and infrastructure development
Posted on : Saturday , 25th July 2015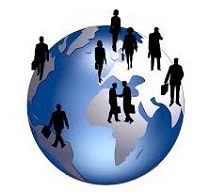 Continuous growth on the African continent has brought with it a growing need for infrastructure development to meet the requirements of the growing population.
With that said innovation in the construction industry is at the core of development on the continent.
Toby Shapshak, who will be a Keynote speaker at the African Construction and Totally Concrete Expo 2015, in his TED Global address in 2013 said, "Innovation in Africa is the purest form of innovation [as it is] out of necessity".
With countries in Africa facing the realities of harsh economic circumstances, infrastructural development and construction remains a necessity which is considered economically taxing.
It is therefore imperative for African construction industries to apply innovative plans and techniques to develop their industries.
Throughout Africa, many conventional building materials are regarded as expensive and as a result, inaccessible.
Agremént South Africa is the only recognised body in South Africa which evaluates non-standardised building and construction products and systems.
By providing assurances for non-standardised products, Agrément South Africa provides alternatives to more expensive traditional building materials, encouraging construction through the application of innovative methods and the uses of alternative, Agremént South Africa certified products.
Joe Odhiambo, the Chief Executive Officer of Agrément South Africa says, "New cutting edge ideas and innovation in the construction industry happens constantly and the pace of the change is bound to escalate with time.
"With technology growing in leaps and bounds so does the potential for innovation within the construction industry. "
Source : www.infrastructurene.ws