Africa: Tawana Resources discovers minning opportunities & expansion
Posted on : Friday , 24th July 2015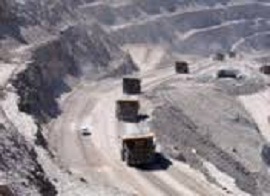 Mining company Tawana Resources has discovered a new high-grade Direct Shipping Ore (DSO) hematite mineralisation in Monrovia, Liberia
The newly-discovered DSO mineralisation contains around 62.8 per cent to 66 per cent iron, stated company officials.
Aside from the high-grade DSO, Tawana Resources has also discovered a strike of friable itabirite mineralisation in the Goehn prospect, part of its ongoing low-cost exploration strategy over the recently acquired Mofe Creek South licence, added the company.
The itabirite discovery is one of the four additional high-property target areas defined within the Mofe Creek South licence area and has similar geological characterestics to the 61.9mn tonnes at 33 per cent iron maiden resource estimate.
Tawana Resources CEO Wayne Richards said, "This target represents the highest grade, continuous zone over multiple samples, of DSO hematite mineralisation discovered within the project area to date. It represents a fantastic result for the company and an exciting potential low-cost, early development opportunity within short trucking distance to the operational port of Monrovia. The combination of a new DSO hematite discovery within the Mofe Creek project area and the recently-announced port infrastructure MoU signed with WISCO-CAD significantly enhances the potential for low-capital intensity, early start-up DSO trucking operation. This is a potential game-changer for both the project and the company."
Source : africanreview.com