Kenya: American Firms Told to Bid for Energy Projects
Posted on : Monday , 18th August 2014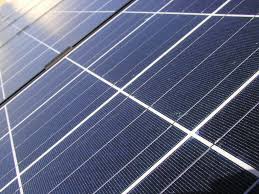 American companies should compete to develop power projects if Kenya is to get a bigger chunk of funds under Power Africa, according to Energy and Petroleum Cabinet Secretary Davis Chirchir.
Power Africa is an initiative by the American government to help double access to electricity in Africa countries. It is initially focusing on six countries including Kenya, Tanzania, Ethiopia, Nigeria, Ghana and Liberia.
The initiative received a boost during the recent US-Africa Summit after funding was increased nearly four-fold to $26 billion (Sh2.29 trillion) from the previous plan of $7 billion (Sh616.28 billion).
"American companies in Kenya will become more competitive in terms of funding availability and they have good technology. Therefore, we (Kenya) should draw more of that money," Chirchir said on Thursday.
"Kenya's aggressiveness in terms of what we are doing will draw a lot of that money into our region - we have clear power development matrices."
Power Africa is supporting the 300-megawatt Lake Turkana Wind Power project through risk mitigation and risk guarantees after the World Bank pulled out late 2012.
It is involved in financing the 61MW Kinangop Wind Park, Kipeto Wind Farm (100MW) in Kajiado being developed by American company General Electric, as well as Ngong Hills Wind Farm (100MW) by KenGen.
GE will supply turbines to the Kinangop Wind Farm which reached financial closure last November. Its Kipeto project will be financed to the tune of $300 million (Sh26.41 billion) by Power Africa.
The initiative is also involved in the 140MW Longonot Geothermal Power project being developed by Agil, and the Bogoria-Silale geothermal complex that has an estimated potential of up to 800MW.
"All these are private sector projects and the cost of development varies... They are significant investments," Chirchir said.
Lake Turkana Wind Power project in Loiyangalani, he said, has reached financial closure and was expected to be issued with the final notice to proceed by last Friday, starting with line construction.
It will begin installing turbines within the next four months, according to Chirchir.
"We are paying some Sh2.5 billion as a 15 per cent down-payment as one of the conditions precedent for the work to start and we are set to go," he said.
The project is to be developed at a cost of €623 million (Sh73.32 billion) and comprises 365 wind turbines of 850 kilowatts capacity each.
Source : www.allafrica.com