Oil refinery to be constructed in East Africa
Posted on : Wednesday , 15th July 2015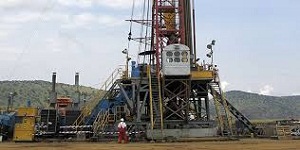 Construction of an oil refinery in Hoima District is expected to start before December this year, the Ministry of Energy and Mineral Development has said.
"It is anticipated that construction will start in 2015 and first phase of the refinery will be ready around 2018," said Ms Catherine Bekunda, a communications officer in the Ministry of Energy's Directorate of Petroleum.
She was speaking during a one-day information sharing meeting organised by Hoima Caritas Development Organisation (HOCADEO), an advocacy arm of Hoima Catholic Diocese, on Wednesday.
The meeting was addressed by technocrats from the Ministry of Energy and Mineral Development and was attended by civil society activists, religious leaders, journalists, politicians and civil servants.
Ms Bekunda said the construction will start after government's negotiations with the appointed investor are complete and when land for the project is fully acquired.
She said a feasibility study has been finalised and land acquisition is ongoing.
She added that the selection process for the lead investor is in the final stages, saying RT Global Resources has been identified as the best bidder, with SK Energy Resources as the alternative.
More than 7,000 people will be displaced by the project.
According to Ms Bekunda, 95 per cent of the people affected by the project have been compensated and the process of paying the remaining 5 per cent is ongoing.
There are 93 families that opted to be relocated on a piece of land in Kyakabooga village in Buseruka Sub-county.
"We expect to have about 700 wells drilled between 2016 and 2024," Ms Bekunda said.
The HOCADEO Executive Director, Fr Joseph Birungi, said the diocese would work with other stakeholders to disseminate the updates to the people and prepare them to harness opportunities of the oil and gas sector.
Hoima Resident District Commissioner Godfrey Nyakahuma urged NGOs involved in oil and gas advocacy to concentrate on sensitising people on how to tap into benefits accruing from oil exploration rather than prioritising human rights advocacy.
Mr Nyakahuma said the NRM government has a history of championing human rights issues.
Source : www.monitor.co.ug