Savannah Cement in Kenya to improve infrastucture to new product launch
Posted on : Tuesday , 14th July 2015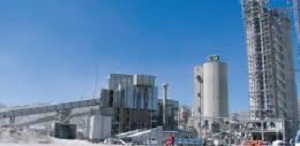 Savannah Cement which is the newest entrant into the cement market in Kenya is set to launch a special kind of cement technically known as Hydraulic Road Binder (HRB) to be used for stabilization of soils during road construction.
This new technology came after a request from the Kenyan Ministry of Transport and Infrastructure. It has already been approved by the Kenya Bureau of Standards, which is a quality checking bureau of the government.
Savannah Cement Managing Director, Ronald Ndegwa confirmed the news and said that the company hopes to benefit from the recently set local content supply policy requirement by the government which states that 40 per cent of all services and goods procured by the State should be locally produced.
The company is targeting county level and annuity-financed road construction projects as they are also involved in supply of cement to other infrastructure projects including the standard gauge railway.
Currently in Kenya, road contractors import HRB incurring up to 30 per cent more costs than they would by using locally made products; this is according to Savannah Cement estimates.
The HRB cement is projected to cost less than conventional cement. Globally, HRB products are used in place of mainstream cement and lime products for soil stabilization on loose road surfaces.
Savannah Cement is the newest entrant into the cement market in Kenya and has completed the construction and commissioning of a state of the art, eco-friendly cement grinding plant with a capacity of 1.5 million tons a year.
Source : constructionreviewonline.com