El Sewedy Electric set to develop a 50 MW solar power project in Egypt
Posted on : Monday , 13th July 2015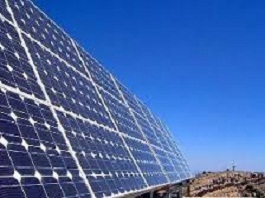 Egyptian based cable make company El Sewedy Electric is set to construct a 50 MW solar power project in Upper sides of Egypt after getting into agreement with the country's Energy ministry.
The solar power project in Eqypt which is expected to cost $75 million is expected to kick off at the end of this month and the El Sewedy was given the contract after winning the tender.
The Egyptian Company for Solar Energy Development is a subsidiary that will invest about $75-million in, which will be for developing, funding, owning and running the power plant, the cable maker said in a statement to Egypt's stock exchange.
The project will be carried out on the Nothern part of the country and around 800 km (500 miles) south of Cairo.
The country has been struggling with power shortages and currently there are many ongoing energy projects that will help the country self sustain itself from the power shortages.
With the ongoing projects the country is expected to contribute an additional 20% to the country's overall energy use by 2020.
El Sewedy Electric is a global economy company that has been innovatively adopted several approaches to meet the important challenges posed by their commerce. El Sewedy Electric has been able to ensure its survival by implementing a line of business that not only meets but surpasses these trials.
Source : constructionreviewonline.com