USAID funds coffee policy
Posted on : Thursday , 5th March 2015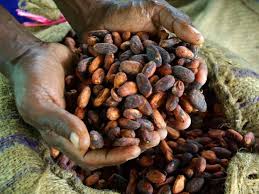 Efforts to implement the national coffee policy got 'a shot in the arm' after the United States Agency for International Development (USAID) earmarked about sh1.3b to promote development in the coffee sector. The policy is expected to rejuvenate Uganda's coffee sector
This funding is channelled through the National Union of Coffee Agri-businesses and Farm Enterprises (NUCAFE), a local entity, that is taking on the task of popularising the policy among coffee farmers, buyers, processors, packers and exporters.
NUCAFE's executive director Joseph Nkandu hailed the deal as a landmark partnership aimed at helping farmers to understand the Government's intentions for the coffee sector.
"USAID was instrumental in launching the coffee policy. Supporting its implementation is a big step in creating awareness about it for farmers to own the process,'' he noted.
Source : IN 2 EAST AFRICA