Tanzania: Dar Seeks to Train 300 in Gas, Oil Sub-Sector
Posted on : Wednesday , 13th August 2014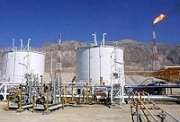 TANZANIA seeks to train about 300 personnel in natural gas and oil sub-sector by 2020 to ensure the country has adequate skilled workforce to effectively manage the resources.
Energy and Minerals Minister Professor Sospeter Muhongo told a press conference in Dar es Salaam yesterday that the workforce would include lawyers, accountants, auditors and engineers, among others, with bias on gas and oil management.
He was speaking during a brief send-off ceremony of 10 Tanzanians who have obtained scholarships from the government of China to pursue masters and PhD courses in natural gas and oil in that country.
"The target of 300 is in our martial plan to train local human capital. I am hopeful that in five years time our country will have the largest number of local expertise in the natural gas and oil industry," he boasted.
During the year 2013/2014, the Chinese government also offered 10 slots in scholarships for Tanzanians to study the courses, he reported. Prof Muhongo urged the students to work hard and positively represent Tanzania in the Asian country, noting that impressive performance would encourage Beijing to offer more scholarships to Tanzanians.
The 10 Tanzanians include Ms Erasma Rutachura, who will pursue a Doctor's degree in gas and oil at Ocean University of China. She will be the first Tanzanian woman to undertake PhD in that field.
Other students and their courses and varsities in brackets include Mr Abel Masanja (Master of Science in Oil and Natural Gas Development, China University of Geosciences) and Ms Beatrice Tubuke (Master of Science in Oil and Natural Gas Engineering, China University of Petroleum).
Mr Faustine Matiku will undergo Master of Science in River and Ocean Engineering at Hohai University while Mr Alvin Mulashali will pursue Master of Science in Oil and Gas Field Development Engineering at Xi'an Shiyou University.
Mr Kunugula Lwakutubi and Mr Nigel Kimaro will pursue Master of Science Oil and Natural Gas Engineering at China University of Petroleum and Xi'an Shiyou University, respectively. Also on the list are Ms Ansila Kiusa, Mr Herbert Msangi and Mr Victor Mugarula who will study Oil and Gas Development and Transportation Engineering.
The students were selected from a group of 46 scholarship applicants. Prof Muhongo explained that a lot of efforts have been made to train locals in the nascent sub-sector but there was still a shortage of skilled workforce.
The minister said a number of Tanzanian students are presently studying in countries such as Norway, United Kingdom and United States. "A batch of 10 students will leave in January, next year, to study gas and oil at Petrobras University in Brazil.
They are now learning Portuguese at the Embassy of Angola in Dar es Salaam," Prof Muhongo told reporters. The Brazilian university is owned by Petrobras, which is among leading conglomerate with prospecting licences for the natural resources in Tanzania.