Msambweni Hospital Gets New Machine
Posted on : Wednesday , 13th August 2014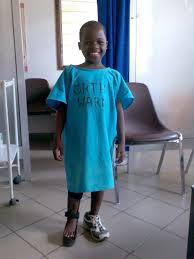 The Kwale government has handed over an Anesthetic machine to the ministry of health to help in handling patients waiting for operation in Msambweni Referral Hospital.
Water executive Athman Chiguzo said that the new machine cost Sh1.9 million. Speaking to the Star on the phone on Sunday Chigudzo said the buying of the machine is among other plans set by the government to ensure residents get quality health services.
He said the machine was used in the hospital for three weeks before its official launch on Friday. "The machine is good and will complement another machine in the hospital. The hospital had one machine but we have two now although the new one is sophisticated than the other one," he said.
Chigudzo said the machine can work for nine hours without power, which will ensure services are not interrupted in case of black out. "The machine has a powerful battery hat can sustain it for nine hours without going off if there is no power," he noted. He said the machine is very important for the hospital that receives a lot of patients in need of surgery.
Source : medicalkenya.co.ke