Tanzania: Local NGO to Construct Development Institute
Posted on : Wednesday , 13th August 2014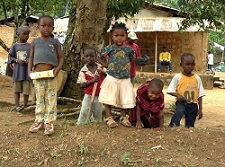 WARD Vision, a local non-governmental organisation (NGO) in collaboration with Janada Bachelor Foundation for Children (JBFC) from the US through the American Embassy in Dar es salaam expects to construct a modern development institute at Ikindwa Bukene in Nzega District, Tabora Region.
Ward Vision Chairman, Mr Laurent Shauri said on Monday in Dar es Salaam that they want to contribute knowhow, knowledge and technology transfer in programmes of poverty reduction which includes health, education, water, housing, family planning, farming and environmental upgrading programmes.
The idea of constructing the institute is to have enough community development officers who later will come to give awareness to the public on environmental matters. "We aim at supporting the government's initiative under Big Results Now (BRN). We seek a community where people's welfare is improved, this is our vision.
We want to support the government and our people," he said. He said Ward Vision has already given a plot of 20 acres and the area has been surveyed by Nzega District Council saying the survey costs were paid by JBFC in 2010. "We expect to build a national college which meets both national and international standards.
We want to see the beneficiaries of this project being people who live in Bukene constituency but later we want all Tanzanians to benefit from our institute," he said.
However, Mr Shauri advised their key sponsors JBFC through the US Embassy in Dar es Salaam to release funds on time, saying that Bukene residents are eagerly waiting for the institute.
"Since JBFC publicly promised our people in 2010 to deliver the funds, they must do it now because our people are waiting to see the institute is constructed," he said.
According to the chairman, the institute will offer development courses from certificate to degree level. Ward Vision is a foundation established in 2005 to provide multi sectorial services with focus on improving community welfare at ward level