Posted on :Saturday , 2nd December 2017
According to a business executive, Arjun Bhachu, who works with Wood Products, one of the oldest companies dealing in wood in Kenya says it evokes elegance and texture in any room. "Just like art, wood helps restore the natural state in a room".
The overlooked timber is making a comeback in kitchens, floors, walls and staircases.
. . .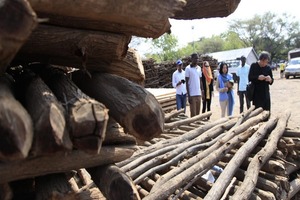 Posted on :Friday , 11th August 2017
Shigeru said he got involved after hearing about the immense challenges facing humanitarian agencies in providing shelter to tens of thousands of refugees arriving in the area from countries such as South Sudan.
The architect visited the Kalobeyei settlement and met with refugees and the local community and looked at the existing structures housing thousands o. . .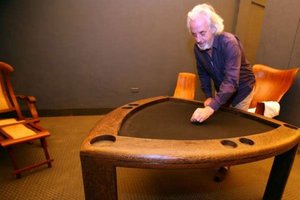 Posted on :Friday , 11th August 2017
Painted and gleaming wood surfaces might have been all the rage in the past, but natural wood pieces are slowly taking over. And nowhere does this come to life more than at Rampel Designs furniture production studio.
At the company's workshops in two adjacent buildings at the back of the vast JCB Ganatara GoDowns on Baba Dogo Road in Nairobi, one is welcomed b. . .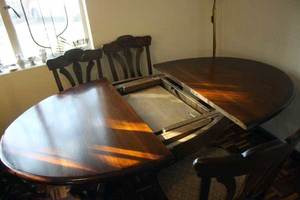 Posted on :Friday , 11th August 2017
Tucked away in a bungalow off Ngong Road in Nairobi, just behind Uchumi Supermarket, is Niche Décor Furniture, which boasts a collection of German furniture dating back more than 50 years ago but made in classical Victorian design. Niche Décor Furniture deals in a variety of items, including chairs, tables, lampshades, grandfather clocks, paintings and other wooden fun. . .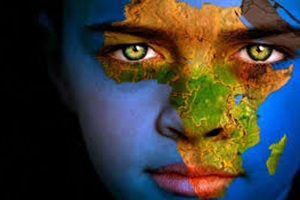 Posted on :Thursday , 24th November 2016
Africa is currently home to five of the fastest growing economies in the world. According to a global study, the continent's economy is forecast to grow to $2.6 trillion in 2020 from $1.6 trillion in 2008, fuelled by booms in mining, agriculture and development of ports, roads and other infrastructure. This rapid economic growth is what is creating substantial new business opportunities i. . .
Please Select an Option
Exhibiting

Visiting

Information