MEET TERMOLEGNO S.R.L AT AFRIWOOD KENYA 2019
Posted on :Wednesday , 12th June 2019
Operating in more than 60 countries, Termolegno Company offers to its customers design, production and installation of machines for drying, steaming and HT heat treatment (ISPM-15) of the wood. Each type of service is designed and developed by the company to meet the exact customer requirements and many different environmental scenarios. This allows then to provide products with high standards of efficiency and quality that guarantee a greater longevity of the system compared to those of the competition.
. . .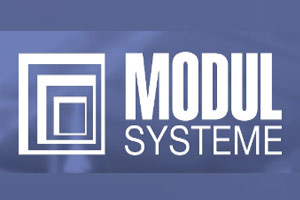 MODUL SYSTEME ENGINEERING GMBH AIMS TO EXPAND ITS OVERSEAS FOOTPRINT IN AFRICA AT 6TH AFRIWOOD KENYA 2019
Posted on :Wednesday , 12th June 2019
MODUL SYSTEME offers solutions for board manufacturing businesses – from the supply of individual machinery to complete production facilities with a unique package of additional services. MODUL SYSTEME has also stood up for the use of alternative raw materials, such as straw, bagasse and recycled wood, offering economical solutions.
. . .