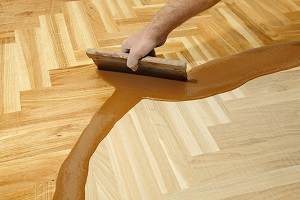 Posted on :Wednesday , 29th May 2019
After the successful implementation of many housing projects, investors are curious about the upcoming demand trends on wood coating market. A recent report by two consultancy firms clearly indicates how the growth of the residential property is booming the demand for wood protection products in Africa. Increase in urban population is creating huge demand for wood protection products such as paints, stains, sealers to develop better residency with modern furniture, cabinets, fences, floors, decks etc.
Different housing schemes such as private as well as the government are focusing on low and middle-income earners to create a sustainable, affordable lifestyle to the African people. Another report by a firm suggests that large cities such as Dar es Salaam, Nairobi and Kinshasa are expected to see a growth of 70% by 2025. The analysis also said that more residential property is likely to come as to fill up the gap of increasing demands, which tends to be around 2.5 % by the end of 2030.
Out of all the wood protection products paint is the dominant of all which is used on windows, doors, and sidings, moreover stains and sealers are also used widely on decks, furniture, cabinets and flooring. Increasing demands for wood protection products is a clear sign of increased opportunity for the organization who deals on wood protection products.
With the world, Africa is also emerging as a developing nation, like every other nation it also requires competition, fair regulation and new products development for its growth in wood coating industry. As the world's investors are interested in Africa, it doesn't seem long to achieve steady growth in this sector.