Posted on :Thursday , 20th August 2020
VisionRI, a global development consulting firm, recently organized a webinar for an ongoing project named 'Consultancy Services to Review and Update Oil and Gas Standards in Kenya'. The workshop was organized through the Webinar module of VisionRI's web-based project monitoring and evaluation tool Idea M&E.

In about two hours of the 'Webinar-Validation Workshop-II', Team Lea. . .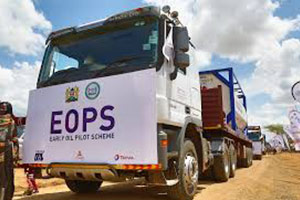 Posted on :Friday , 14th August 2020
The Kenyan government plans to initiate taking bids for the second and final cargo from the country's pilot crude export scheme in September.

The scheme which involved trucking oil from fields in the South Lokichar basin by road to the Indian Ocean port of Mombasa ended at the start of June, two years after it incorporated. Kenya exported its first ever crude cargo, a 240,000 bl shipment. . .