ABOUT THE EVENT
Oil & Gas Africa - The Gateway to the East African Oil & Gas Industry.
The 08th Oil & Gas Africa - Int'l Trade Exhibition, 25 – 27 July, 2019, is a hub for key players in the oil and gas community, attracting leading oil, gas and petroleum companies from around the world.
Read More
Please Select an Option
Exhibiting

Visiting

Information
Prime Exhibitors
DELTA PIPE AND TUBE TRADING LLC
Delta Pipe provides complete product spectrum which covers Mechanical / Electrical & Marine Items used in Oil & Gas / Power, Water, Building, Infrastructure & Marine sector.
AIV EUROPE LTD
AIV is an global master distributor of high-quality valves and actuators, selling through distribution only. Established in 1991 as a resource for hard-to-find, exotic alloy and specialty valves, AIV has built a reputation as a premier master distributor in this arena...
CABLE DEPOT FZCO
We are an independent stockist and distributor of BELDEN wires and cables. Successfully operating over 12 years of business since 2001, Cable Depot FZCO is ideally situated to supply the demands of all its' Middle East customers requirements in large or small quantity...
Testimonials
Sandeep Kumar
Marketing Manager, WESTERN CORPORATION LIMITED, UAE
This OIL & GAS exhibition has been a success for WESTERN CORPORATION LIMITED in our first visit at this event. The customers also perceive this event as a 'MUST VISIT' destination for discussing their requirements.
Evelyne Vuyanzi
Brand Manager, TOYOTA KENYA LTD, KENYA
This year we chose to participate in this event, it is in fact the only prime exhibition for our company to showcase our products and the ideal platform for every Oil & Gas company to promote their products.
Amr Said
General Manager, COREX SERVICE LTD., EGYPT
To participate this exhibition is a great opportunity to develop our business in AFRICA. We have been targeting the African market for long time, through the show we got the chance to find highly motivated importers and distributers that can introduce our products in their respective markets.
Upcoming in Tanzania
04th OIL & GAS TANZANIAs 2018 - It is truly remarkable how East Africa, and specifically Tanzania has in a short period of time become the main focus of attention as a source of new global gas supply. Large amounts of foreign investments have been invested in the Tanzanian Oil and Gas industry after its discovery. These investments have made East Africa the next lucrative market....
Read More
News
Industry News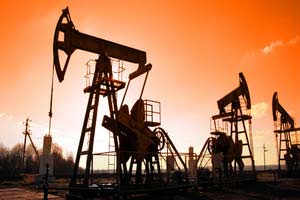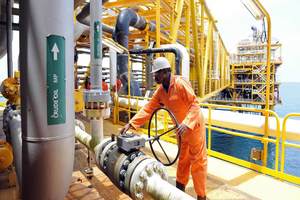 See More >>