LESHAN CHUANTIAN GAS EQUIPMENT CO., LTD PARTICIPATING AT 08TH OIL & GAS KENYA 2019
Posted on :Monday , 22nd July 2019
Leshan Chuantian Gas Equipment Company, who is located in Sichuan province, China, with over 30 years experiences at gas equipment field and plant area over 40000 m2.Chuantian company is specialized in design, manufacturing, sale of gas regulator, gas regulating metering station, pig launcher and receiver, security protect device, gas purifying equipment. Visit them at the stand 115
. . .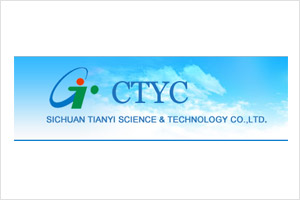 VISIT SICHUAN TIANYI SCIENCE & TECHNOLOGY CO., LTD AT 08TH OIL & GAS KENYA 2019
Posted on :Monday , 22nd July 2019
CTYC took the lead in PSA research field in 1972. Over dozens of years of accumulating rich and valuable experience in PSA gas separation technology basic research and its application technology development, at present CTYC has become a professional organization and also china's leading company in PSA technology application fields. Visit them at the stand 188
. . .