ABOUT THE EVENT
East Africa's premier International Food, Hotel & Agriculture exhibition to host Exhibitors from over 20 countries
Kenya's premier Food, Hotel & Agriculture exhibition returns to Nairobi from 02 - 04 June, 2017. FOODAGRO AFRICA 2017 will showcase top products, equipment and machinery presented by exhibitors from over 20 countries.
Building on the success of previous events, the FOODAGRO AFRICA 2017 just gets bigger and better. Also contributing is the recognition of Kenya as one of the major access point in Africa and the huge volume of imports in the country for its own consumption for over 40 million consumers. Last year, Kenya imported goods valued at $200 million and re-exported goods worth $520 million.
Read More
Please Select an Option
Exhibiting

Visiting

Information
Prime Exhibitors
BONN
BONN is a quality driven FMCG Company which was founded way back in 1985 by the visionary Mr. Manjit Singh and since then has grown constantly. The company's corporate head office is based in Ludhiana and produces a variety of food products including breads, biscuits, cakes and cookies that are not only sold in India but in the International markets too.
COLRUYT EXPORT
Colex is specialised in the delivery of goods by container, anywhere in the world. We offer a complete service up to the port of destination. Colex is a part of Colruyt Group, which encompassis various supermarket chains in Belgium and France. Colex is a division of Colruyt Group. Our range consists of more than 7,000 food products and 23,000 non-food items.
VITA GLOBAL GULF FZE
Vita Global Gulf FZE, associated with various Multi National Companies having business interests in wide segments; is to have sustainable competitive advantage in the market keeping in tune with the current highly dynamic and fierce competition and has global representation especially in the USA, South East Asia, Middle East, Europe, Latin America and Africa.
Testimonials
Mete Hizal,
Exhibition Stand Manager - AKUAKARE AQUACULTURE EQUIPMENT LTD., Turkey
A Very Impressive Exhibition that enable us to showcase our Company & our products to Potential buyers in the Food & Beverage Industry.
Mahmoud Alshazly,
Executive Manager - AWAEL FOOD INDUSTRIES COMPANY, Egypt
Foodagro is well Planned and Organized, I am very impressed with the exhibitor and their showcasing of products. I got some good idea for improvement.
Nikhil Kumar,
Exhibition Stand Manager - KOHINOOR FOODS LIMITED., India
Well attended & participated exhibition. We were fully engaged with a multitude of customers. The stalls were full of people. My thumbs up to Expogroup!!!
Exhibition Stand Manager,
HONICOMB GROUP LTD., Estonia
This is one of the reputed exhibitions where the visitors are more focused and decision makers come. This exhibition attracts good number of visitors from our growing markets - beverage, ready-to-eat and snacks. We look forward for our participation at Kenya next year as it's a major market for us.
Upcoming in Tanzania
The 20th FOODAGRO 2017 - International Trade Exhibition on Food, Hotel & Kitchen is the largest trade event held annually in Tanzania, concurrently held with East Africa Trade Exhibition (EAITE). The exhibition attracts exhibitors from more than 30 countries and visitors from all over East & Central Africa, thus giving exhibitors an excellent opportunity to explore several countries in one time...
Read More
News
Country News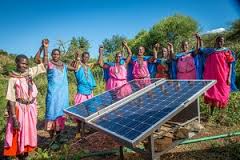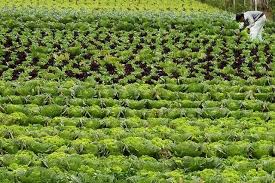 See More >>
Expogroup
Expogroup is a full service exhibition organiser with over 20 years experience in International trade exhibitions. Our current portfolio includes 27 annual exhibitions from a diverse range of industries being held across the Middle East & Africa.
Find us here
INTERNATIONAL SALES & MARKETING HEADQUARTERS
1910, 19th Floor, Monarch Office Tower

P.0. Box - 333840,

One Sheikh Zayed Road, Dubai - UAE

P: +971-4-3721421

F: +971-4-3721422

Please Write to us :
REGIONAL OFFICES :