Posted on :Tuesday , 30th January 2018
The Government of Kenya has made plans to use more automation services at the Mombasa port in a bid to meet the rising demands at the port. According to statistics from the Kenya Ports of Authority (KPA), the port serviced 17.5 tonnes of cargo in a six month period in 2017. This is a substantial increase from the 15.7 million sum recorded in 2016.
Cabiniet Secretary, J. . .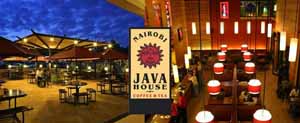 Posted on :Monday , 29th January 2018
Java Group has set out on a development drive this year that will re-affirm their place as Kenya's number one chain of restaurants. This development drive will see them channel up to Sh 1 billion into their operations in East Africa.
Ken Kuguru, Chief Executive of the firm said that the firm would now open new outlets in developing towns and in urban areas in . . .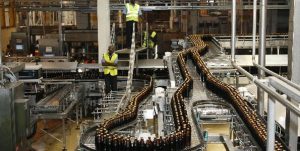 Posted on :Monday , 29th January 2018
Standard Bank Group have advanced a long-term loan of Sh12.5 billion (US$125 million) to East African Breweries Limited (EABL). These funds will be utilized for the purpose of develop the Senator Keg processing plant in Kisumu.
The processing plant is expected to produce 110,000 direct and indirect employments and further the sorghum demand to 40,0. . .
Please Select an Option
Exhibiting

Visiting

Information