JINDAL (INDIA) LIMITED TO SPOTLIGHT OPPORTUNITIES IN THE AFRICAN MARKET AT THE 23RD BUILDEXPO TANZANIA 2020
Posted on :Wednesday , 18th December 2019
Jindal India Limited manufactures and distributes steel products. The Company offers rolled and coiled steel, sheets, Galvanized Steel Sheet - Plain / Corrugation & Coils, Aluminum Foils, ERW Pipes, API Pipes, Metal Beam Crash Barriers - W Beam and Threi Beam, Swaged Steel Tubular Poles(STPs), Jindalume, and other steel products.
. . .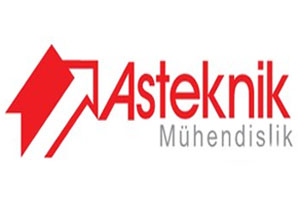 ASTEKNIK MUH. YAPI VE YALITIM MALZ. ALM. VE PLS. SAN. TIC. A.S. TO EXHIBIT AT BUILDEXPO TANZANIA 2020
Posted on :Thursday , 12th December 2019
Asteknik is one of the leading manufacturers of Aluminum Expansion Joint and Decoration profiles for the construction industry. Their products are manufactured in one of the biggest aluminum extrusion plants in Europe in accordance with international standards. Asteknik manufactures mainly 4 groups of products: ASPROFIL-EXPANSION JOINT PROFILES, ASDEKOR-DECORATION PROFILES, ASBAND-WALL & CORNER GUARDS & HANDRAILS and ASMAT-ALUMINUM DOORMAT SYSTEMS.
. . .