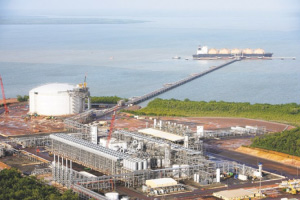 Posted on :Monday , 31st July 2023
The Egyptian company, TAQA Arabia, is set to carry out a study that would enable the Tanzania Petroleum Development Corporation (TPDC) to supply natural gas to more residents in Dar es Salaam.
The study will therefore inform the TPDC over natural gas market in the city so as to construct the needed supply infrastructure.
Recently, the company signed the MoU with the TPDC for the envisaged undertaking.
At the signing ceremony, TAQA Arabia Director Amr Abousharid said: "The findings from this study will help to establish good guidelines for supplying natural gas in the city as well as in other areas in the country."
He said the presence of their company in the Tanzania's market will enable them transfer their long experience that spans over 25 years in the field of gas transportation and distribution in African markets.
TPDC Oil and Gas Business Director Mpambika Chiume said the study will be an opportunity for many Tanzanians to use natural gas as an alternative energy for cooking and vehicles.
"We are optimistic that in less than a year we will have established the best way of delivering natural gas services in Dar es Salaam," said Mr Chiume.
It is expected that the study will offer best alternatives to enable the residents who are far from natural gas infrastructures to access such service.
The TAQA Arabia, plans to set up 12 stations for distributing natural gas, and so far it has started building two natural gas filling stations for vehicles.
The stations are being constructed around the Julius Nyerere International Airport Terminal II and Sinza area opposite Sam Nujoma Road. The construction of the stations is expected to be complete before the end of this year.
The stations will also have workshops for converting vehicles to Compressed Natural Gas (CNG) system.