Posted on :Tuesday , 15th August 2023
In order to achieve better results for the sustainable development goals, the Kenyan government has advocated for coordinated efforts in service provision.
Dr. Juma Mukhwana, PS of the Ministry of Investment, Trade, and Industry (MITI), requested assistance from a UN organisation for the programme.
The relationship with the United Nations Industrial Develop. . .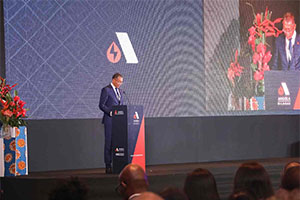 Posted on :Tuesday , 15th August 2023
The International Energy Agency's Governing Board unanimously decided that the Republic of Kenya and the Republic of Senegal would become Association nations, highlighting the IEA's growing involvement with Africa on energy and climate concerns.
The IEA's member nations unanimously approved the proposal to deepen ties with each nation on June 21 in response to requests from t. . .