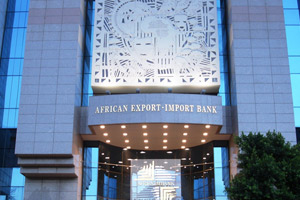 Posted on :Tuesday , 6th April 2021
A Memorandum of Understanding (MoU) was signed by the African Export-Import Bank (Afreximbank) and the African Association of Automotive Manufacturers (AAAM) for the financing and promotion of Africa's automotive industry.

In early February, Afreximbank President Benedict Oramah and AAAM President Mike Whitfield signed a Memorandum of Understanding, paving the groundwork for a collaboration. Its aim is to improve regional automotive supply chains and financing, as well as promote the creation of enabling policies, technical assistance, and capacity-building initiatives.

"The strategic partnership with AAAM will promote the implementation of the Bank's automotive programme, which aims to catalyse the growth of the African automotive industry as the continent begins trading under the African Continental Free Trade Area (AfCFTA)," Oramah said.

Afreximbank and AAAM will collaborate to promote the growth of regional value chains under the terms of the MoU. It places a special emphasis on value-added manufacturing, which is accomplished by alliances between global OEMs, manufacturers, and local partners.

In order to facilitate the manufacture of automotive components for supply to hub assemblers, the two organisations intend to conduct detailed studies to map future regional automotive value chains on the continent in regional economic clusters.

They will cooperate to provide funding to industry players around the entire automotive value chain in order to aid the emergence of the African automotive industry. Lines of credit, direct funding, project financing, supply chain financing, guarantees, and equity financing are some of the possible interventions.

They will also work with the African Union Commission and the AfCFTA Secretariat to establish coherent national, regional, and continental automotive policies and strategies, according to the MoU.

African countries are increasingly focusing their attention on supporting the emergence of their automotive industries, thanks to an integrated market under the AfCFTA, plentiful and cheap labour, natural resource resources, and a rising middle class.

The partnership between Afreximbank and AAAM would help African countries achieve their goals of refocusing their economies on industrialization and export manufacturing, as well as promoting the development of regional value chains.

"The signing of the MoU with Afreximbank is an exciting milestone for the development of the automotive industry in Africa. At the 2020 digital Africa Auto Forum, the lack of affordable financing available for the automotive sector was identified as one of the key inhibiters for the growth and development of the automotive industry in Africa and having Afreximbank on board is a game changer and a hugely positive development," commented David Coffey, CEO of AAAM.

"It is wonderful to have a partner that is as committed as the AAAM to driving the development and growth of our sector on the continent; this collaboration will ensure genuine progress for our industry in Africa," added Coffey.

Working with the African Union and the African Organization for Standardization to harmonise automotive standards across the continent is another region covered by the MoU, as is creating an automotive-focused training curriculum for both the public and private sectors.