Posted on :Thursday , 30th March 2023
The Permanent Secretary in the Ministry of Finance, Planning and Economic Development, Mr Ramathan Ggoobi, has met with Kenya's Cabinet Secretary for Investments, Trade and Industry, Mr Moses Kuria, to discuss and facilitate regional co-investment opportunities in strategic sectors.
In the meeting held in Nairobi, Kenya, on 28th March, the 2 focused on mutu. . .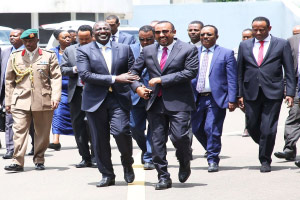 Posted on :Thursday , 26th January 2023
Kenya could soon start exporting its goods outside the East African Community (EAC) market with the implementation of a tripartite agreement that is expected to be implemented in March this year.
The free trade pact that brings together 3 regional business blocs the Common Market for Eastern and Southern Africa (Comesa), EAC and South African Development Community, was mooted. . .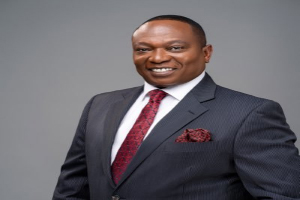 Posted on :Thursday , 26th January 2023
Business persons from Kenya and the Democratic Republic of Congo (DRC) recently met to discuss trade opportunities under the theme 'unlocking trade opportunities in East Africa and the Region'.
The meet was organized by the Kenya National Chamber of Commerce and Industry (KNCCI) in collaboration with the East Africa Chamber of Commerce an. . .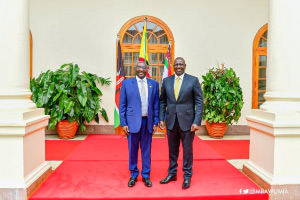 Posted on :Friday , 23rd December 2022
Ghana will continue to build up its economic corporation with Kenya by harnessing the potential of intra-Af¬rican trade, the Deputy Minister for Tourism, Arts and Culture, Mr Mark Okraku Mantey has said.
"The African Continental Free Trade Area AfCFTA headquartered in Accra, provides yet another incen¬tive to build up economic corpo&Ac. . .
Please Select an Option
Exhibiting

Visiting

Information