Posted on :Wednesday , 30th October 2019
A Kenyan delegation will convene in Addis Ababa, Ethiopia on 22nd to 25th October 2019 on a grain trade mission to explore business opportunities for grain trade and processing between Ethiopia and Kenya.
It will help to bridge cross border trade gap and enhance food security.
Efforts to increase intra-regional trade between Ethiopia and East African Commun. . .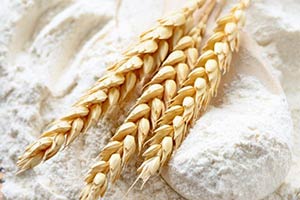 Posted on :Tuesday , 8th October 2019
The Corporate Affairs Director at Bakhresa Group, Mr Hussein Sufian, said that the rebranding coupled with the expansive production capacity of 2,750 tonnes per day, guarantees sufficient wheat products for the domestic market and surplus to be exported to the regional markets.
The group operates one of the largest flour mills in Tanzania and exports its wheat flour. . .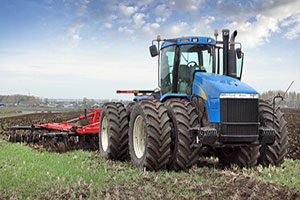 Posted on :Wednesday , 21st August 2019
The government of Kenya has partnered with South Korea on an agricultural mechanisation project that seeks to increase productivity.
The governments will work jointly under the Korea Africa Food and Agricultural Corporation Initiative (KAFACI) project, which is targeting small-scale farmers.
T. . .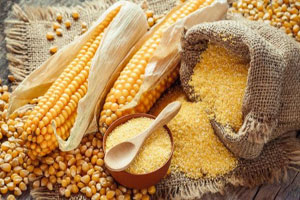 Posted on :Monday , 5th August 2019
Tanzania will supply one million metric tonnes of maize and flour to Kenya in a period of 12 months to bridge a shortfall of corn that has led to soaring prices of food.
The Deputy Minister for Agriculture and Irrigation, Hussein Bashe told the 'Daily News' yesterday Kenyan officials wh. . .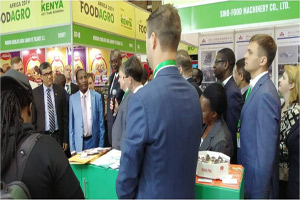 Posted on :Thursday , 1st August 2019
22nd FOODAGRO AFRICA, Kenya's premier business event for the Food & Agriculture industry was inaugurated today in Nairobi at the Kenyatta International Convention Centre (KICC) by Mr. Roy Otieno, Ministry of Industry, Trade and Cooperatives, Government of Kenya. Running for 3 days from the 01st to 03rd August 2019 the event is co-located with the 22nd Kenya Inte. . .
Please Select an Option
Exhibiting

Visiting

Information