Posted on :Monday , 24th February 2020
Smallholder tea farmers under the Kenya Tea Development Agency delivered 150.5 million kilos of green leaf in January 2020.
The performance, which is the highest ever amount recorded by KTDA-managed factories in a single month, was driven by heavy rains that spilled over from 2019.
In the Month of December 2019 amount was 21.8 %, which was higher than what . . .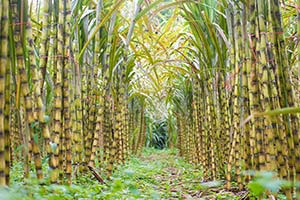 Posted on :Wednesday , 22nd January 2020
Kenya's main economic growth is its agriculture sector. It contributes to over a quarter of our Gross Domestic Product and employs more than 40 percent of the population.
In rural areas, 70 percent of citizens' livelihoods are dependent on agriculture.
The sugarcane industry contributes to around 15 percent of this. The income of o. . .