DEA SH.P.K. SETS FOOT IN THE AFRICAN MARKET AT 21ST FOODAGRO KENYA 2018
Posted on :Monday , 3rd September 2018
DEA SH.P.K. has been established in Berat , Albania in 1992. They produce fruit juices , carbonated drinks and energy drinks in different formats and the production lines are: plastic bottle PET, glass bottle, can 250 ml , TetraPak 250ml, Tetrapak 1 litre, TetraPak gabletop 2 litre. We export in different parts of Europe and we are looking for African and Middle East markets.
. . .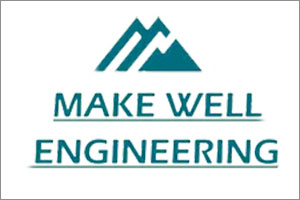 MAKEWELL ENGINEERING TO EXHIBIT ONCE AGAIN AT 21ST FOODAGRO KENYA 2018
Posted on :Monday , 3rd September 2018
MAKEWELL ENGINEERING is one of the reliable Flow Wrap machine manufacturers located at Vadodara in Gujarat state of India. It offers various product feeding options to suit individual customers plant requirement and their limitations.
. . .